by
Marquita Valentine
I was given an arc courtesy of the author
My Review:
So, while reading this book it's inevitable to not say it's like Magic Mike. Some things were thrown into a different rotation, but over all it was Magic Mike in a book to me. It was even mentioned by the author when she called the hero Magic Mike. She most likely knew people would compare, so kudos for pointing it out yourself.
With that said, the book starts with a glimpse of something that happens in the future.
Jumping back, we meet Alana, the heroine. Alana is a person who closed to emotions due to her cold hearted father. Alana is going to a strip club for a bachelorette party with her cousin and friends.
We even get an upside down girl flip: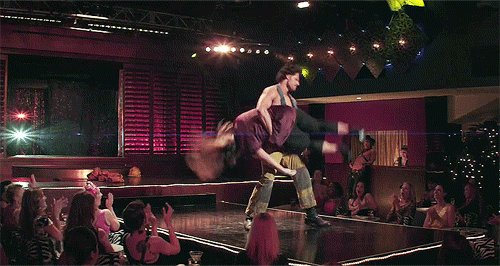 During the way in we get to know about her love for Ryan. Lo and behold, he was the very stripper to dance for her cousin.
After realizing it was him, she of course freaks, decides to confront him in the locker room, (when she just could've waited to get a 1 on 1 later) and finds him (surprise) naked. She storms off and of course he runs after her with little to nothing on. He immediately tells her he loves her ad wants to talk, but she's angry. I get why because after deflowering her, he books.
The next day they meet for lunch and he reveals that he was locked away for warrants that his twin brother acquired using his name. Not only that, but her cruel and cold father was the one who sentenced him to 3 years in jail. There he began angry and a fighter.
All of this is interesting and pulls me in until the mid point of the book. Things start to fast forward months and years in advance and it's not hard to keep up, except for one thing. The music stays in the past. That time jump thing can be tricky and to put specific songs from now to be played years later kind of kills the vibe of me believing they've moved forward. I mean yes, we do play "oldies", but music changes so vastly these days that that sort of thing should be tread lightly.
By now, I also am tired of Alana. She's not a strong heroine at all. She hides behind her father's money and uses as a crutch to not stand up to her father. I mean a part of me understood, BUUUUUUUUUT I wanted to scream for her to grow a backbone. she was hiding her bf from her dad for 2 years!
Ryan had it bad too because(like Magic Mike) he has the dream of becoming an entrepreneur. He say's he makes a good amount every night, yet he still strips for about a good 4 years in the book. Later he even takes a job at an expanded strip club in Vegas. Either he was waiting for Alana to graduate to move forward (which is a million years away lol) or he just doesn't save enough money (which I doubt).
Anyway, long story short, watching Ryan struggle with his drug and alcoholic family is (not heart wrenching), but sad. He allows himself to be put in horrible situations just to please and help them. Which is heroic. That part of the book reminded me of when Adam started screwing up with drugs in Magic Mike.
The end where Alana finally decides to claim Ryan, her cold father suddenly grows a heart. It was just too easy and non believable. If the guy told her not to mourn her mother at 10 for Christ sakes, and he threatens her future, how can I believe he'll fold for Ryan (who btw Alana keeps referring to him as a convicted stripper. Which is the reason she didn't say a word) It's just hard for me to believe her father could flip a switch that quick when he clearly isn't that sort of guy.
Overall the book started strong, but fizzled for me. I still give it 3 stars though. I would read another book from this author.
Kary Rader has painted a great story that everyone should read. I laughed, I fought back tears but still ended up like this:
From the very beginning of the book, I loved Gavin and Taylor. I loved watching her plan fall perfectly into action and I loved the transition from watching both characters point of view. Gavin was the perfect guy in this book and I fell in love with him too. It was painful to read things he went through, but it only made me love him more.
Bottom line, READ THIS BOOK! No if ands or buts about it. I'm glad I took the time from my busy schedule to.
I give this book 5 <3's
Synopsis:
My Review:
I was given this arc from the New Adult Book club here on Goodreads for a review.
This was a good emotional read. Right from the beginning Alex's character drew me in during his first psychotic break. I really felt for him because of the struggle he went through growing up. He was the sole person to care for his schizophrenic mother and through that, he was a total loner.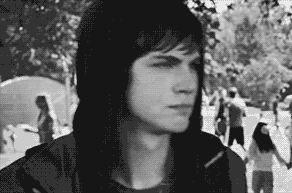 He did things in life that he wasn't proud of, but still wasn't a bad guy.
Enter Madison:
(I used her because she was a glutton for punishment in Twilight which I hated)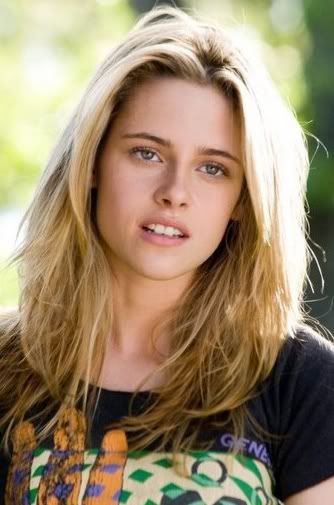 The girl Alex loves but refuses to be with because of his new found illness. At first, I found it chivalrous, but after awhile it got annoying because not only was he torturing Madison and himself, he was torturing me! I got how much he loved her, but pushing her away to the extent that he did pissed me off. I was waiting for Madison to grow a backbone and stop letting people push her around. From her brother, to her so called best friend (who I thought should've been a hallucination)to Alex. Hell, he let her best friend spend more time with him than Madison which also annoyed me.
When Alex has his 3rd break, Madison is there to save him.
The book more then dives into the couple's past history, but the romance between them lacked for me. I would've loved to see them together more. Other than that, I enjoyed the rollercoaster with these two.
Our Souls to Keep
by:
Gary A. Caruso
Blurb:
After seventeen-year-old Wake Reynolds agrees to trade his life to prevent the damaged soul of his suicidal mother from the fiery tortures of Hell, Satan strips him of his humanity and forces him to become a demonic collector of souls. With no memory of his human existence, Wake preys on defenseless teenagers until they willingly end their own lives.

After many years of loyal service, something inside Wake is changing. Images of a forgotten life, lost human emotions begin to emerge. As Wake struggles to keep these new sensations hidden, Satan orders him to corrupt the soul of a pregnant girl, Annemarie. Beautiful, gentle Annemarie. From the moment Wake sees her, she brings lightness to his blackened heart. If he chooses to defy Satan and spare the lives of Annemarie and her unborn child, his mother's soul will writhe in Hell's deepest pit for eternity. Annemarie or his mother? It's a choice no one should have to make.
4 Out of 5 Stars
** Spoiler alert **
Where do I start? This was a great book. Wake is a demon that manipulates humans into doing suicide. He preys on the weak and always gets his "man". From the first few pgs alone, I liked this book. I hated Wake and the author did a great job of making me do that. As the story goes on, Wake is needed to get a pregnant teen named Annemarie to commit suicide. He is given back his human emotions to do the job and it actually deters his plans because as you guessed, they fall in love.
This book was like reading an episode of the hit show Supernatural.
It had the knife, the angel, the unbreakable salt lines, and similar demon possessions. It even has the witty remarks from Wake, the devil, and Nevel like the show.
I'm not saying that in a bad way either because I LOVE Supernatural. I've been following it since season 1.
With that said, the pacing was great, the story was great, and I'd definitely recommend my friends to read it. The ending was bitter sweet, and I won't ruin it. Read it to find out! =)
New Adult Romance:
Recommended for readers 18+ yrs
Sensuality level is high
Scott Carver has given up trying to get over his ex. He's still in love with her and their year apart has done nothing to change that. Yeah, he knows he screwed up. Just how royally, he wasn't aware of until now. So when Becca agrees to give him a second chance, he grabs on to it with both hands. But it's clear the only way things will ever truly be right between them is if he comes clean…about everything. He can only pray the truth doesn't send her running—for good this time.
This is a 44k word short novel.
3 Out of 5 Stars
I received this book for an honest review.
Hot Scott wants his girlfriend Rebecca back.
*Spoiler Alert*
Rebecca Winters wants nothing to do with her ex due to the fact that he left her high and dry during a pregnancy scare. Throughout this book I enjoyed reading inside both Scott and Rebecca's point of view, (although I would have rather read a little more from Scott. I liked him a bit more than Rebecca). I say that because Rebecca came off a bit annoying to me. She was contradicting herself quite a bit, but then again I had to realize she was a teenager. Still, her wish washy behavior made me like her even less. She had sex with Scott, then puts them on a "no sex" rule. I wanted to slap her.
Scott had jumped back into her life a year after she broke up with him. The only thing I have to say about that is, "why wait so long if you love her?!" Men can be so daft sometimes, but I do give him credit for trying and winning her back so easily. We knew they loved each other, it was just the elephant in the room that they needed to address. Another thing that Scott should've done was tell her about his past sooner. I mean after reading how she would've reacted, I don't blame him though.
All in all, I liked this book, it did lag in some areas, but I still went back to read. I'd definitely pass this book along to a friend because it gets to the point. It's not a long drawn out snooze feast like a lot of other romances.
Blurb:
Ryan Cosgrove and Liliana Delgado are on a collision course with destiny. They don't know it yet, but before the night is over their lives will be forever changed.

Spending Valentine's Day at a burlesque bar, hadn't been Liliana's ideal way of spending a Friday night. She'd much rather be back on campus doing homework… until she meets Ryan. Tall, athletic, and gorgeous, Lili can't keep her eyes off him, and despite his gruff manners and drunken disposition she's intrigued.

Ryan's got demons, and they're deep, dark, and eating him alive. Regardless of his attraction to the petite brunette he's tired of fighting, of pretending the last fifteen years haven't been a daily struggle just to get out of bed every morning. That night he decides to end his pain, to leave it all behind and float away into the blessed darkness of oblivion. But fate has other plans for him, Lily finds and rescues Ryan, determined she'll not only save his body, but his soul too.
My Review:
Wow, just wow. Great book. I give it 4 stars only because it took Ryan so long to tell Lili the truth. It was more than obvious what happened by the middle of the book. This was a great emotional read. I'd definitely recommend it to other readers and friends.
Blurb:
**New Adult featuring mature situations and sexual content - recommended for ages 18+**

Bad girl,Georgia King, is trying to survive after spiraling into a darkness that nearly took her life. With her college dreams on hold she's trying to get healthy--trying to still the craziness inside her. She has no room for someone like Ben Lancaster and if he was smart he'd stay away. Because everyone knows Georgia is bad news--she ruins people--and if Ben isn't careful, he'll be next in line.

Ben Lancaster is a young, hot shot hockey player on his way to the top. Newly signed to the Philadelphia Flyers, he's living the dream. The girls. The money. The fame. He thought he had everything he wanted until he met Georgia. Suddenly he wants more--he wants her. He'll do whatever it takes to get her and Ben Lancaster always gets what he wants.

But the girl who's different from anyone he's ever known is hiding secrets. And as the dog days of summer pass, only time will tell if Georgia's secrets can be healed. Or if her bruised soul is strong enough to resist Ben Lancaster...

"Ben Lancaster had just tattooed himself onto my soul and the thing about tattoos? They're painful to remove."--Georgia King
My Review:
** spoiler alert **
*Book given in exchange of an honest review*

This book deserve 3.5 stars. I was going to give it a solid four, but the end killed me. I wanted to see the opposite of what happened. I'll just say, Georgia pissed me off, even though I get why lol. Don't get me wrong, this was a great read. The author did a great job of portraying the character's emotions--but, I couldn't get past the repeating.

I liked the chemistry between the two main characters, and at times wanted to scream for both of them to stop being so damn stubborn. Ben had his right to have his outburst because Georgia had a tendency to be cryptic.I also liked the fact that we had a broken heroine this time instead of the guy(even though that's something I love to read). I won't give away the story, but this is definitely a book you should read.
Blurb:
Eyes Like Blue Fire is the story of Katja a vampire who has lost sense of herself and her value in the world. Lost, broken and damaged she wanders the streets of Europe hoping to find some sense of purpose beyond the death and tragedy she has always known. Betrayed by her sire and left alone in the night she is startled to discover herself forming a connection to a young man who shares a close resemblance to her master and lover. Though everything in her begs her to stay with him she flees only to come running back to save him when a monster from her sire's past comes to destroy the only hope she has had in 300 years
My Review:
I got this book for an honest review.

I hate giving bad reviews, but I have to be honest. This book's blurb sounded awesome, but it was confusing a lot of times. From the beginning, I felt that the writing was all over the place, and for me, at times the story was slow. The writing style just wasn't for me. Katja is a tortured vamp on a quest for love, and the mission was set up by her sire. There are other things that unfold, but I hate spoiling a book.

So all in all this book gets 2 stars for the ending, the fighting grabbed me a bit, but I still got lost a lot.
Blurb:
Saving the life of someone you love should not be the worst thing you have ever done, unless you are an Angel of Death. Disgruntled with his position in the afterlife and conflicted by his feelings toward his new client, Nathaniel Evans forgoes the rules and saves nineteen year old Juliana Crowson from being hopelessly stuck in Forge Creek. This alters Juliana's destiny and she finds herself in a series of near death accidents. In the mountains of Colorado, Nathaniel comforts Juliana as she struggles to understand her paranormal abilities while coping with her brother's drug addiction. When an ill-tempered Native American Shaman teaches her the difference between ghosts and place memories, she decides she wants nothing to do with the supernatural world. Too bad she doesn't know that Nathaniel is part of it. Will fate bring these two together, or has Nathaniel made the biggest mistake of his afterlife?
My Review:
This book had the potential to be great, but it never truly sucked me in. I hate to have to say that because I really wanted to love it. I just never connected with the main characters. The storyline itself was a bit interesting. The blurb drew me to it like that, but reading it, it wasn't what I expected. There was definitely a roller coaster ride while reading this. It sort of reminded me of Final Destination, minus the gore, with "Jules" dodging death a bunch of times. I did like the toggle between the point of views because a lot of authors are scared to touch that.
Overall, it was an ok read. I didn't love it, but I also didn't hate it.